We're building email campaigns for various industries. Coaching: Life Matters is one such company, a nonprofit educational organization located in Nashville, Tennessee. They utilize our services for email updates that inform and encourage their supporters through quality content.
Harrington Interactive Media manages content production, social media, and email marketing for Coaching: Life Matters. With regard to email marketing we use our research and experience to craft subject lines for high open rates, write copy for high click-through rates, and present images to meet the goals of each client.
In addition to email marketing, we produce, host, and publish Coaching: Life Matters audio podcast episodes and blog articles.
Other organizations use Harrington Interactive Media email marketing services like:
Below are a few snapshots of a typical email that goes out to the Coaching: Life Matters email list. There's four main sections of the email to observe:
Section 1: Primary Article
This part of the email is the most important article. This is your feature article. We place the most important article or event here.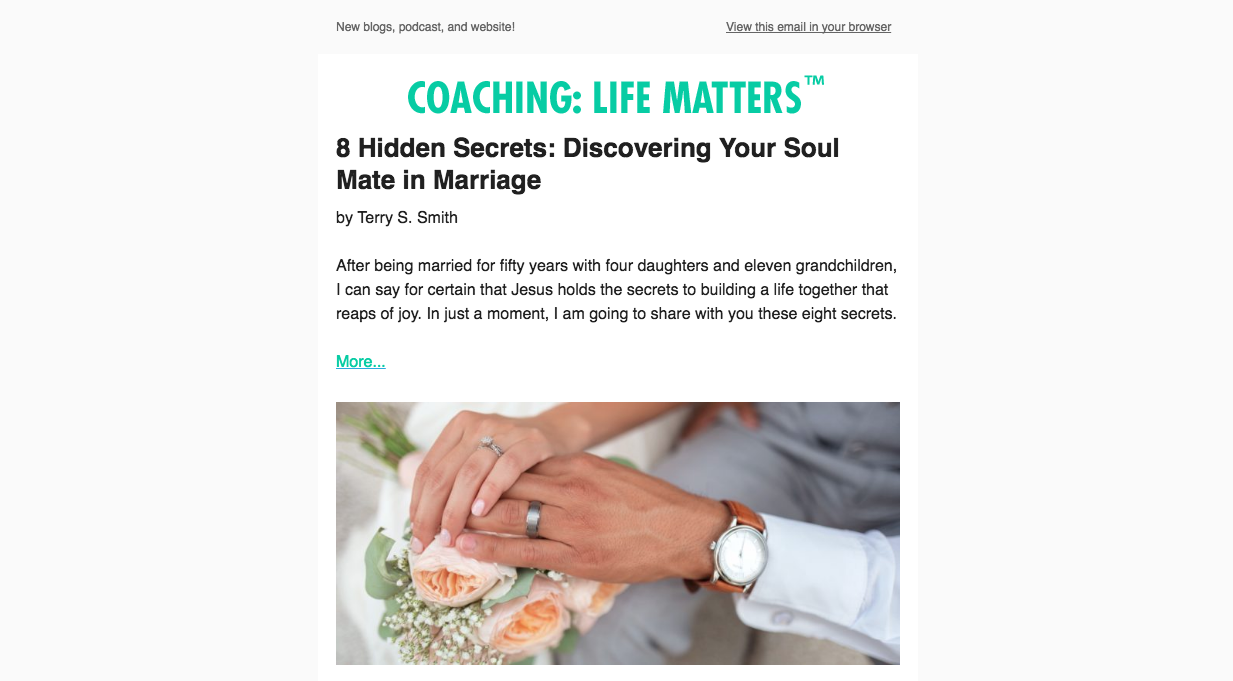 Section 2: Featured Content
This section goes directly below the featured article. It's where we place other relevant media, news, or events.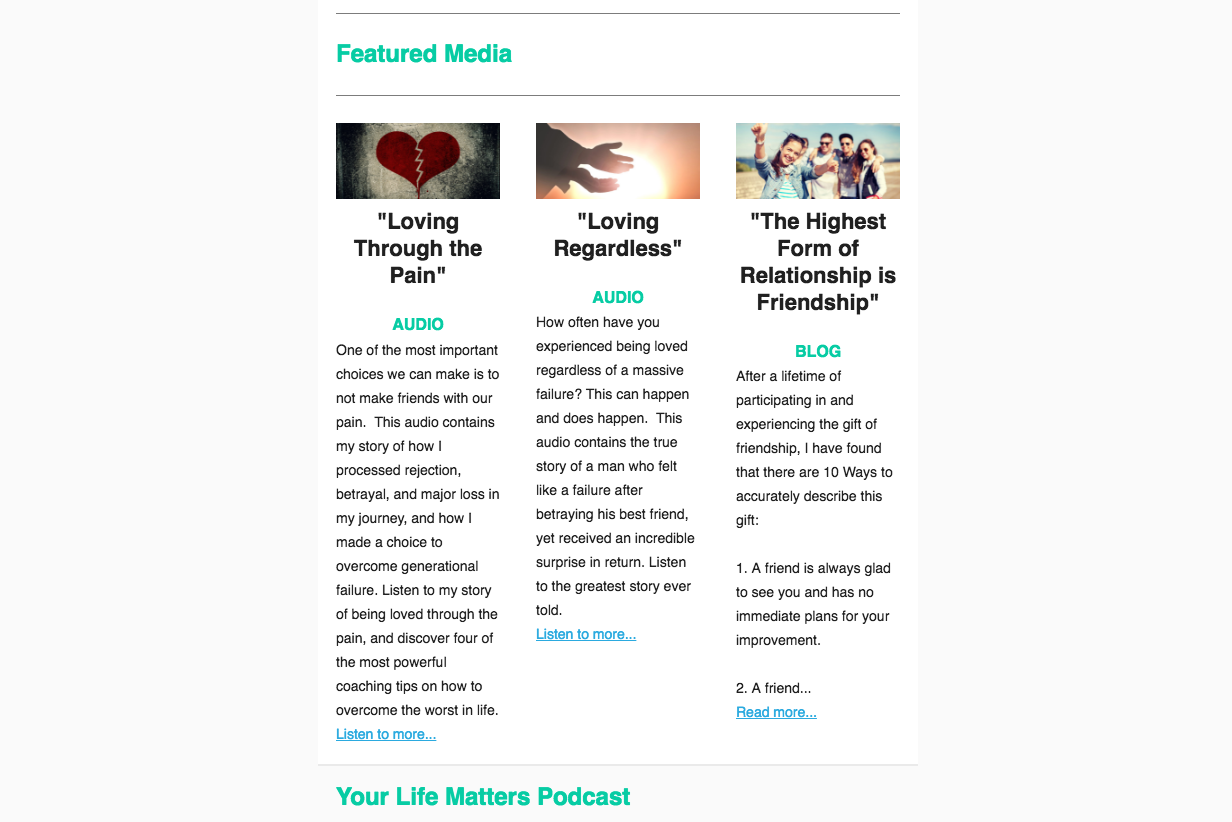 Section 3: Long-Term Content
This is a great place to showcase an event, a podcast, or a book — something on-going that the audience should keep in front of them as a reminder.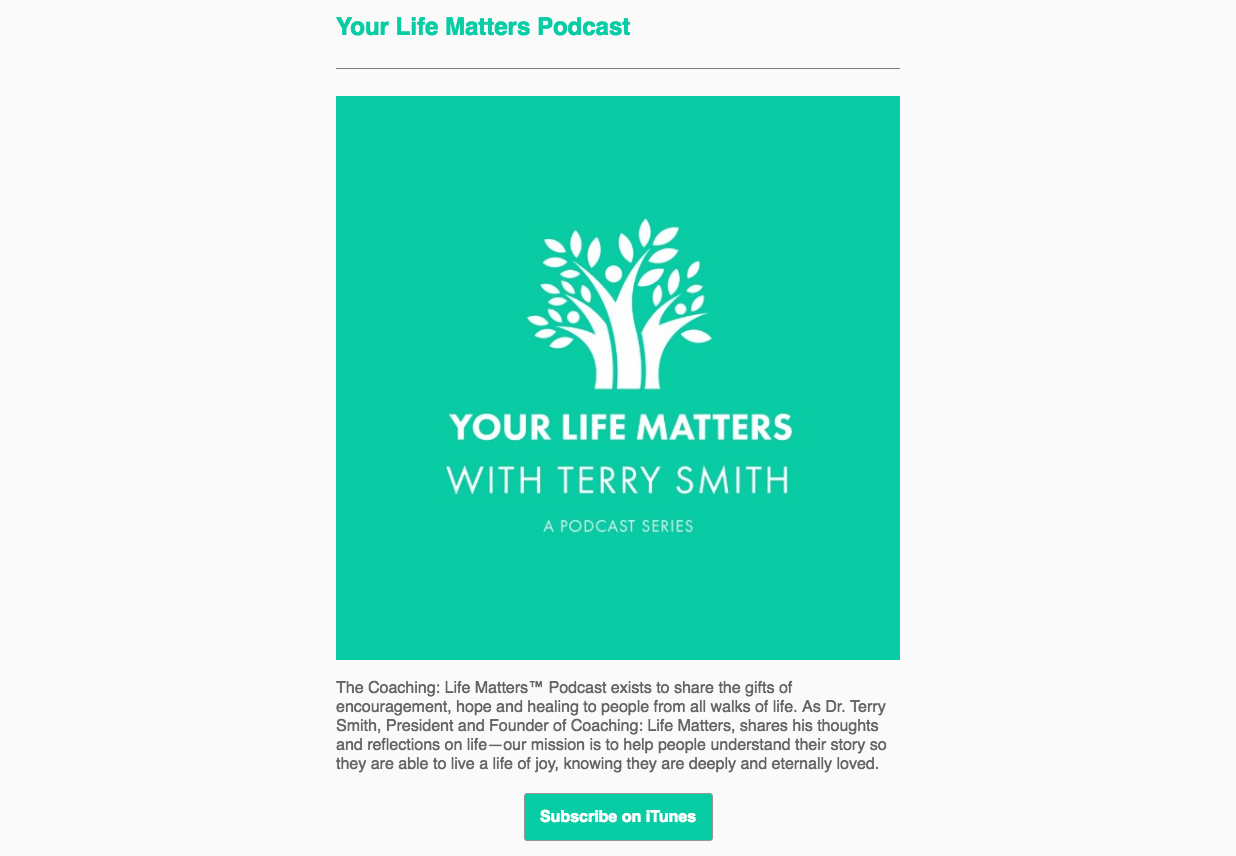 Section 4: Social Links and Subscription Preferences
Give your customers a way to stay connected. Link to your social media accounts and to your website.
Finally, you always want to maintain open and free connections with people: If they don't have a way out (i.e., unsubscribing from your emails), that may hurt your relationship with them. This is vital for permission-based email marketing.

Email Marketing Services
Harrington Interactive Media serve various industries with different needs. We offer services like these based on client needs, so contact us to start a conversation — we'd be happy to make your email marketing excellent!